Lift Hard. Lift Smart. Get Insanely Strong.
Strength training is one of the few things in life where the better you get, the harder it is to keep getting better. As you get stronger, it takes more work AND smarter planning to keep getting stronger. It takes longer and longer between PRs, and old methods that used to work for you are no longer enough to keep the gains coming. It's like reverse compound interest; the more you put in, the less you get out of it.
Does this sound familiar? Stop spinning your wheels and let Bonvec Strength steer the ship. Our General Strength program is a consolidation of decades of under-the-bar and coaching experience. We've helped hundreds of lifters get stronger, and we can help you too.
We called this program General Strength for a reason: it lays the groundwork of strength in the 3-5 rep range that's necessary before pursuing new 1-rep maxes. Quality strength training isn't flashy. It requires doing the same thing over and over until you've reached technical mastery. General Strength embraces this mindset. Over 12 weeks of this program, you will work diligently on technique and build a base of strength to set yourself up to take on heavier weights and reach for new PRs.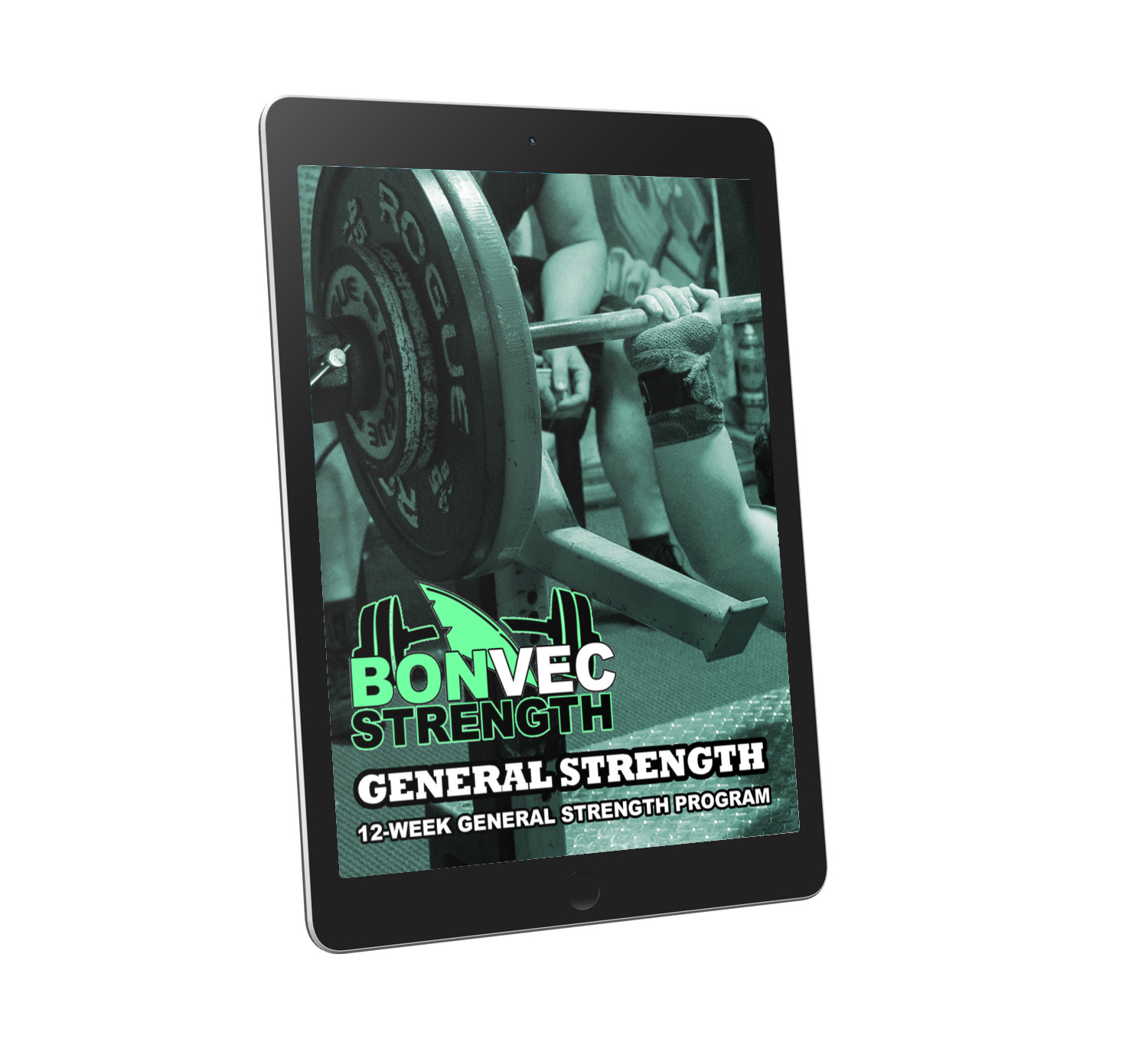 For just $49 (that's less than 60 cents a day!), you'll get...
12 weeks of workouts
In-depth lifting tutorials
HUGE video library of exercises to choose from
Thorough guidance on important subjects like weight selection, weekly progressions, weak-point training and more
Here's a look at what's inside: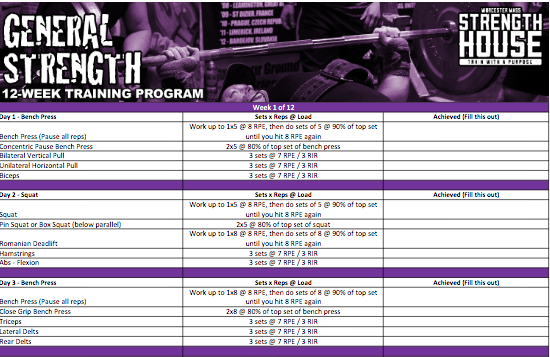 12 Weeks of Workouts
We lay out the step-by-step training plan to help you improve your squat, bench press and deadlift, day-by-day and week-by-week.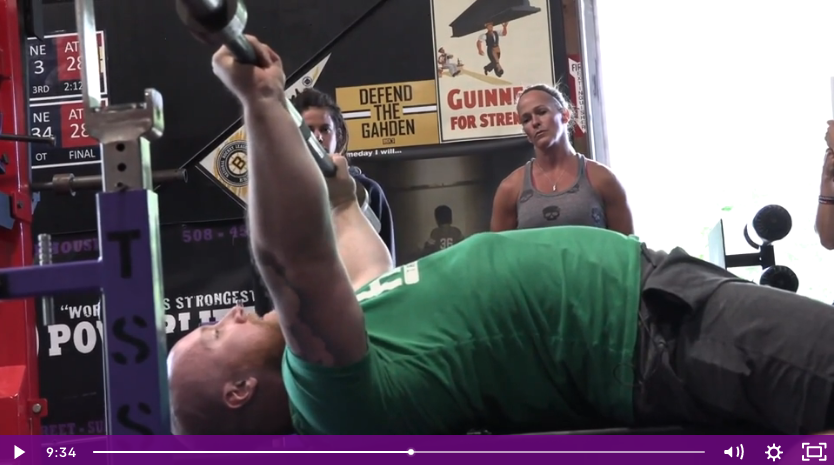 In-Depth Lifting Tutorials
Optimize your lifting technique for maximal strength while staying healthy.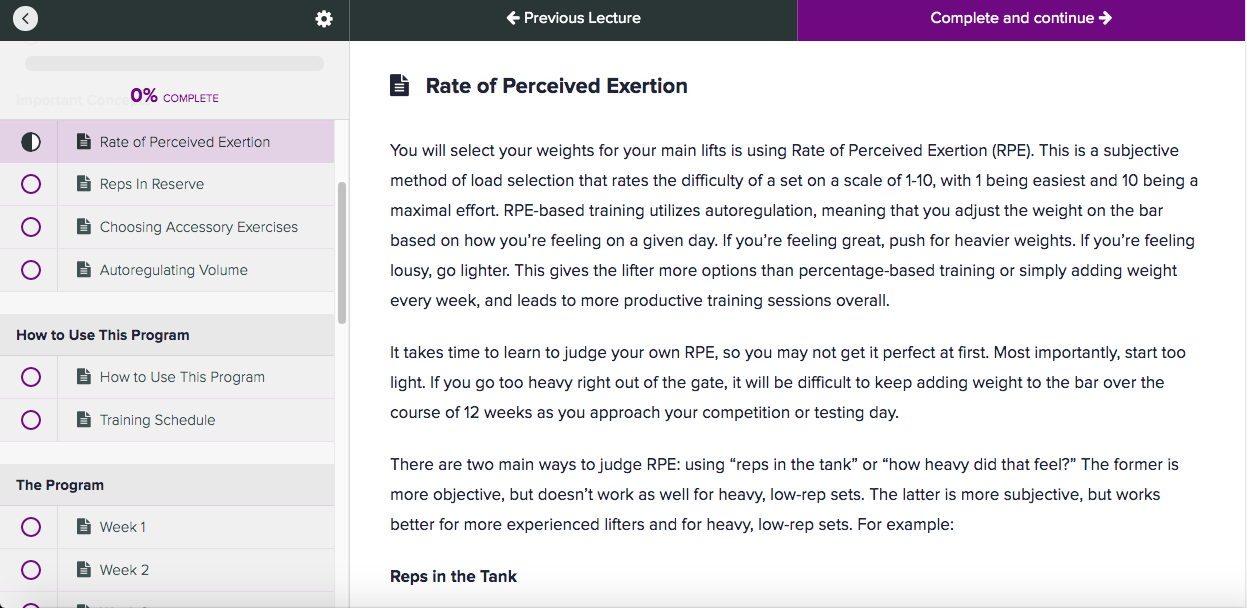 Expert Guidance
We give you the knowledge and tools to make important training decisions, like how much weight to put on the bar, how to choose accessory exercises and how to progress week-to-week.
Here's What People are Saying about Bonvec Strength...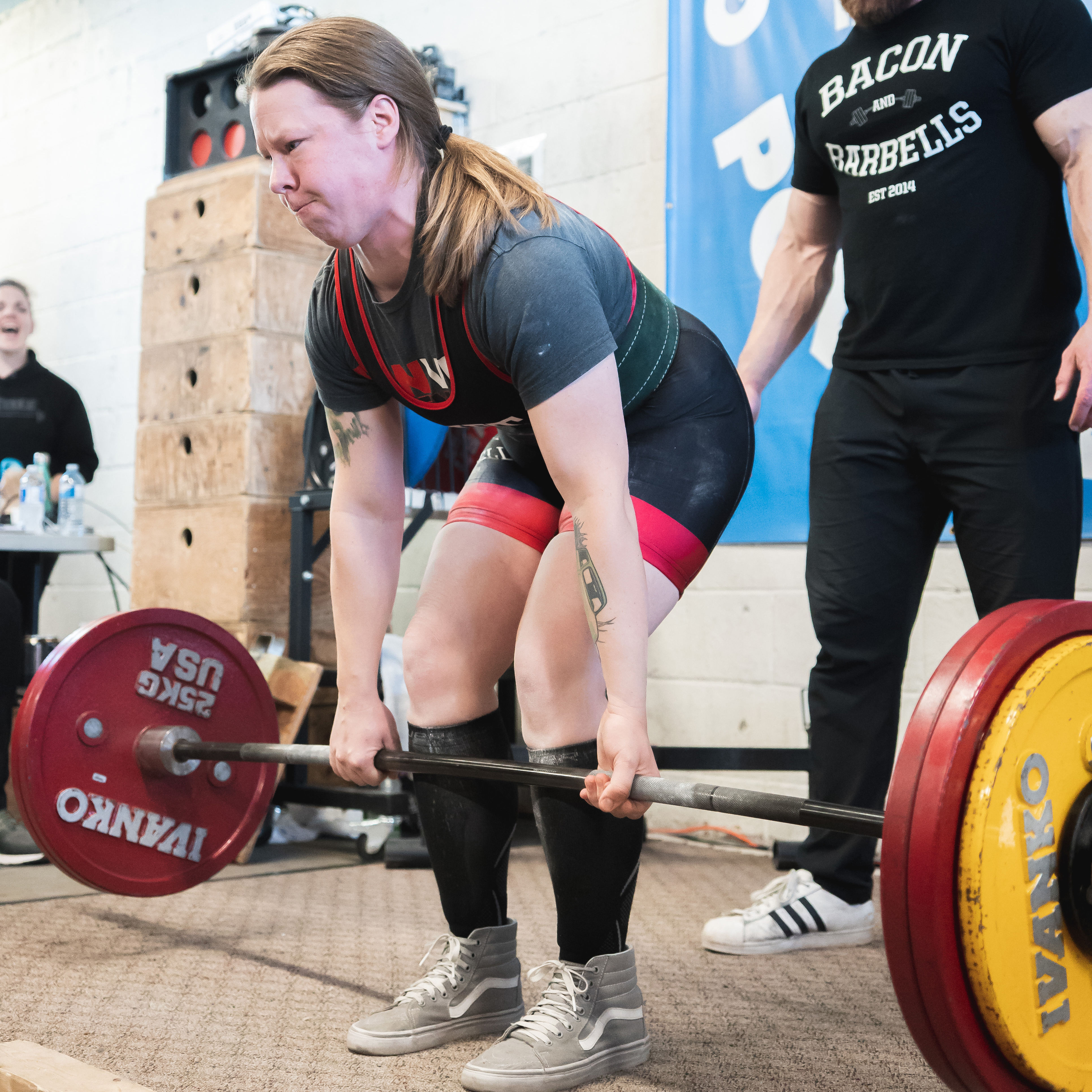 "The knowledge, strength improvement, support, and community that Bonvec Strength has given to me over the years has been above and beyond. I'm proud of each little improvement that I've had over the years, including breaking into the 300s and working towards 400 on my deadlift, but most significantly I love how much I've improved my physical and mental resilience - with their support, I've gotten up from bad days, come out the other side stronger after injury, celebrated the good days, and being in my mid 30s I feel better than ever."
Hilary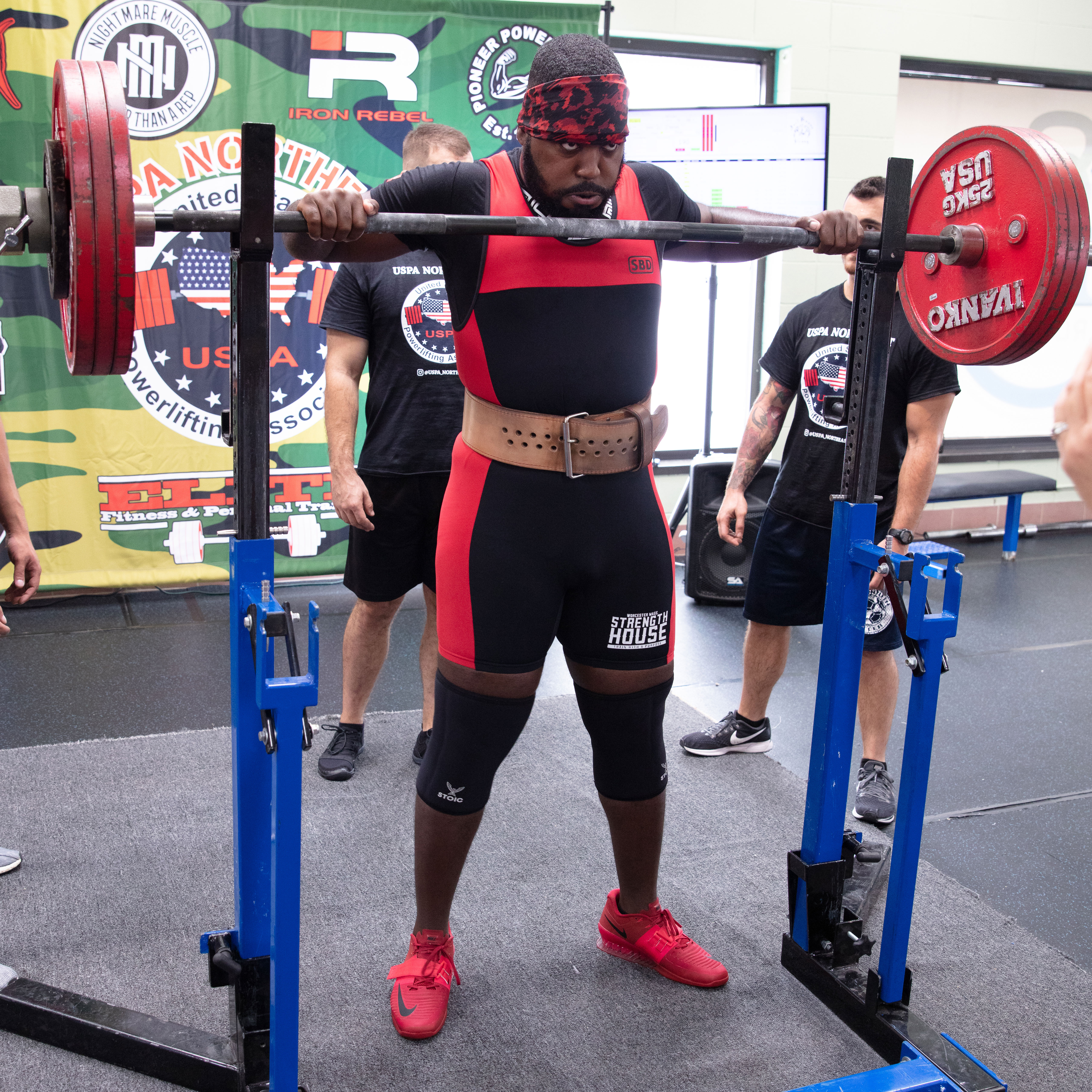 "The progress that I made is placed solely on the shoulders of the Strength House team. The program was written so each week I would improve on my weaknesses and fine tune technique ensuring that when I got to the meet all I would need to do is lift. The team is supportive and amazing and have gotten me addicted to powerlifting."
Jarell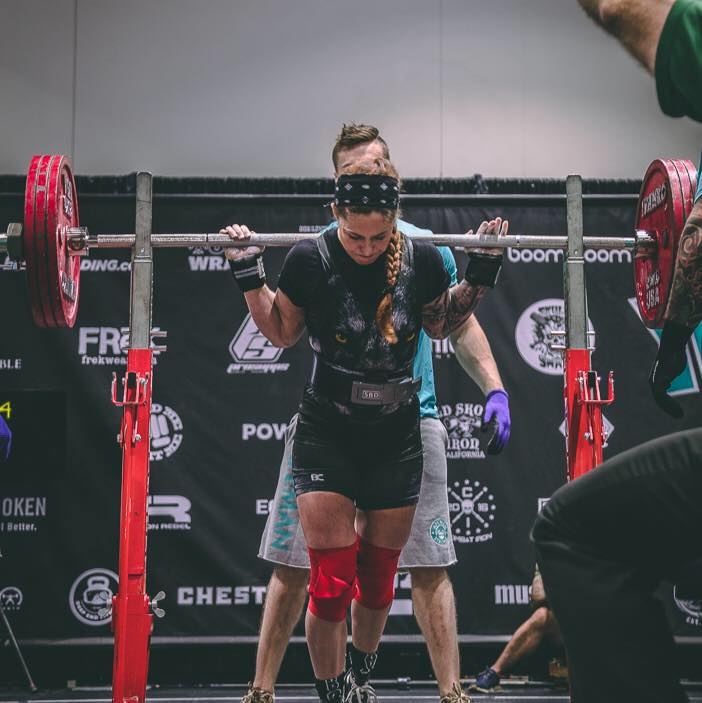 "The Strength House crew are hands down some of the most intelligent, supportive, and uplifting people and coaches out there. I went into my competition feeling stronger than ever. After 7 years of competing in powerlifting, I finally had my first 9-for-9 meet finishing with a 419 lb Squat, 242.5 lb Bench press, and my favorite and most exciting moment, my 501.5 lb Deadlift at 142 lbs bodyweight."
Tasha
Meet Your Coach
Tony Bonvechio is the head coach and owner of Bonvec Strength in Worcester, Massachusetts. With over a decade of coaching and competition experience, he has the knowledge and under-the-bar experience to make you a better lifter and coach.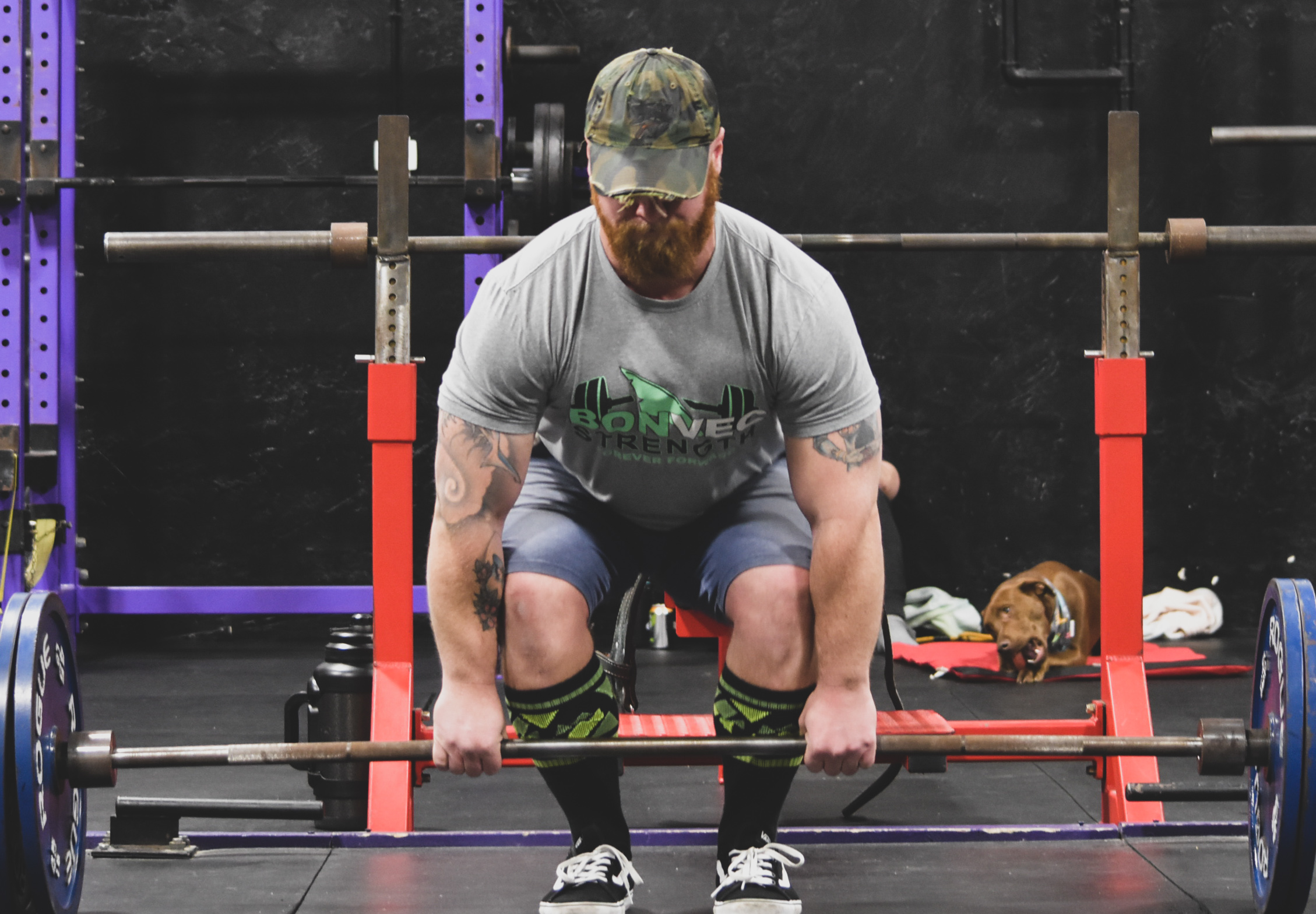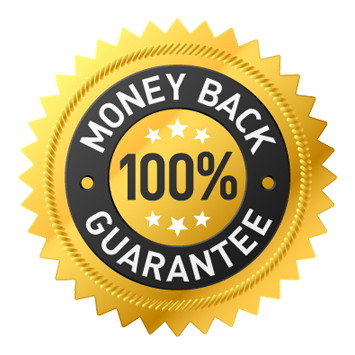 Try General Strength Risk-Free for 30 Days
We're so confident that you'll love this program that we're offering a 30-day money-back guarantee. If you're not satisfied, you'll get a full refund, no questions asked.
Check out our other training programs:
Bonvec Strength offers training programs for lifters of all experience levels and goals. Whether you're just getting started or training to break world records, we can help guide the way.