Learn to Lift. Get Fit. Have Fun. All from the comfort of home!
Our lives as we know it have changed practically overnight. Gyms are closed and fitness classes are cancelled. We suddenly have to get a LOT more creative in order to get fit and strong. That's where Strength 101 comes in!
There has never been a better time to start working out.
Believe it or not, now is the best time to get started with a consistent workout routine. Getting healthy and fit is more important than ever. With millions of people staying at home and thousands of gyms closing their doors, there's a new gym: your living room, your bedroom, your basement, etc. And you've got all the equipment you need right at home, right now.
Bonvec Strength, the premiere strength training gym in Worcester, Massachusetts, is proud to offer its flagship introductory fitness class, Strength 101, now in an online format. We'll take you through fun and effective workouts that teach you everything you need to know to get in shape, get stronger and stay healthy with minimal equipment and without leaving your house.
What will I get with Strength 101?
GET STRONGER:

 You'll increase full body strength using exercises like squats, push-ups, lunges and much more.

GET IN SHAPE:

 Whatever being "in shape" means to you, we'll help you get there with the right combination of strength training and fat-burning exercises so you can be proud of the body you've built.

FEEL BETTER:

 This is not a "no pain, no gain" program. Warm-ups focus on mobility and flexibility so you can be active for a lifetime, whether you're playing with your kids, competing in a rec sports league or doing your favorite outdoor activity.

BUILD CONFIDENCE:

 You'll reach levels of strength and develop skills you never knew you could so you become more confident in your relationships, your work and wherever life takes you.
Who is Strength 101 For?
People of all ages, shapes and sizes

People who want to get stronger, feel better and have fun

People who are sick of "bootcamp" style fitness classes

People who want to learn the basics of strength training with a safe and motivating program
Do I Need to be "In Shape" to do Strength 101?
Absolutely not! Come as you are. Strength 101 is designed for people just getting started with working out (or if you used to work out and it's been a while), so this is the perfect place to begin your fitness journey!
Do I Need a Fancy Home Gym to do Strength 101?
Nope. Strength 101 Online is designed to be done at home with minimal equipment. All you need is your own bodyweight, a resistance band and something you can hold in your hands (a dumbbell, kettlebell, weight plate, duffel bag filled with books, anything goes!).
How Much Does Strength 101 Cost?
Our Strength 101 program is just $49 for 8 weeks of workouts. That's less than most gym memberships and a fraction of the cost of a single personal training session. Now there's no excuse! 
30-Day Money Back Guarantee
We're so confident you'll love Strength 101 Online that we'll give you 100% of your money back within 30 days of your purchase if you're not completely sat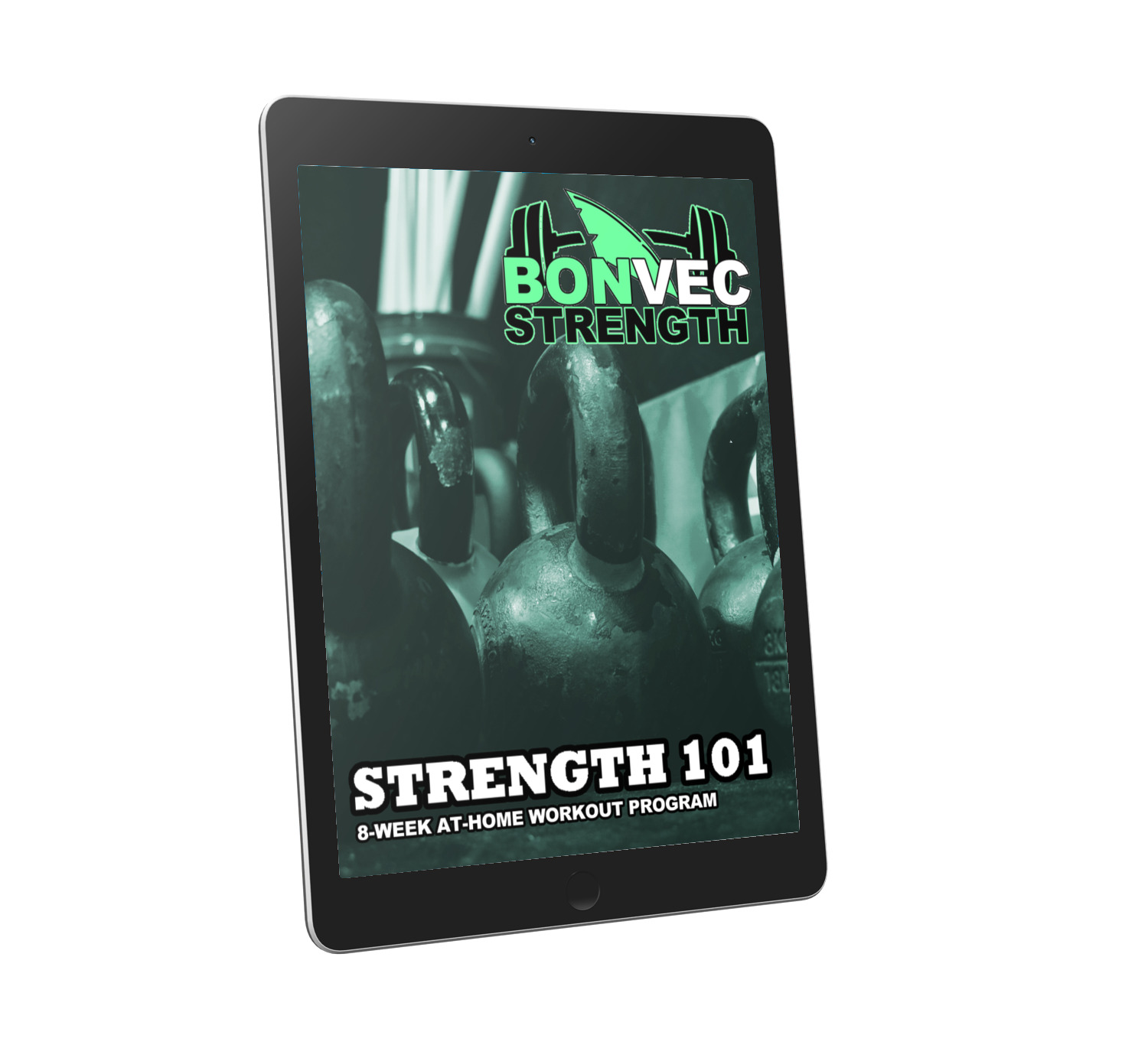 Take Your Workouts with You
Use Strength 101 on your laptop, phone or tablet for great workouts anywhere you go.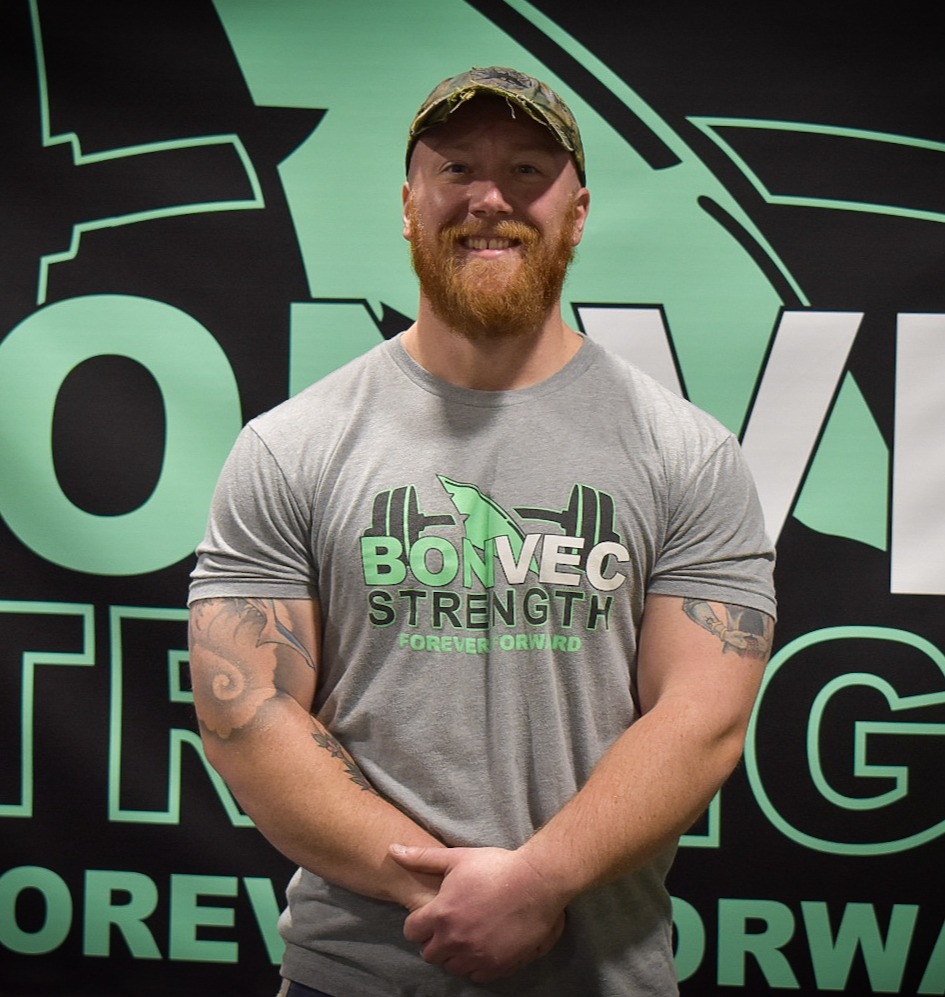 Tony Bonvechio, owner and head coach of Bonvec Strength in Worcester, Massachusetts, is the creator of Strength 101 and will coach you through every step of the program. Tony has helped hundreds of people get stronger, get leaner and reach their fitness goals.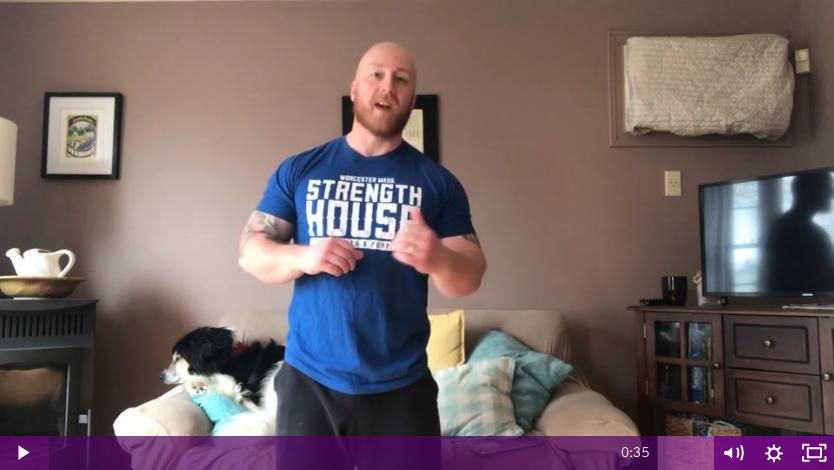 Support and Encouragement
Coach Tony will talk you through the WHY and the HOW behind Strength 101 so you can feel confident going into every workout.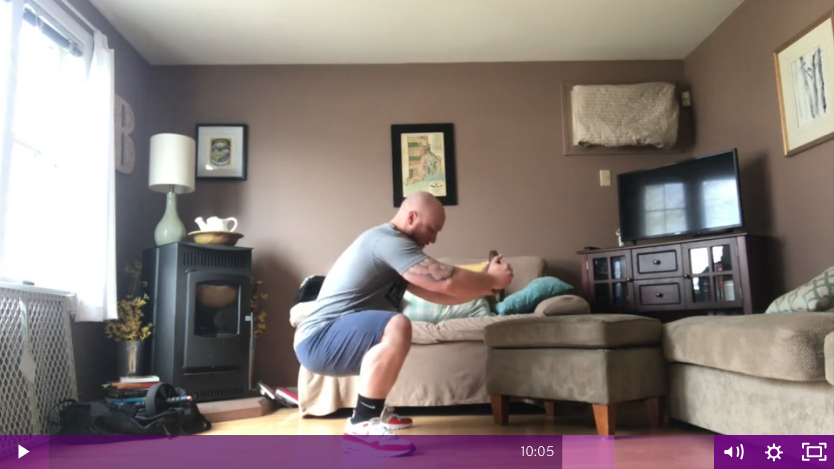 Fully Guided Workouts
Coach Tony will show you how to do every exercise with proper form and guide you through every step of every workout.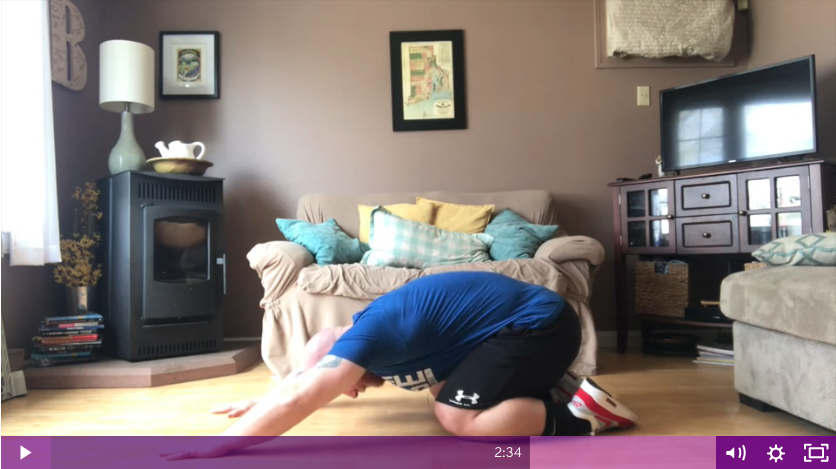 Warmups and Cooldowns
Every workout has a full warmup and cooldown to improve mobility and help you feel great.
Here's What People are Saying about Bonvec Strength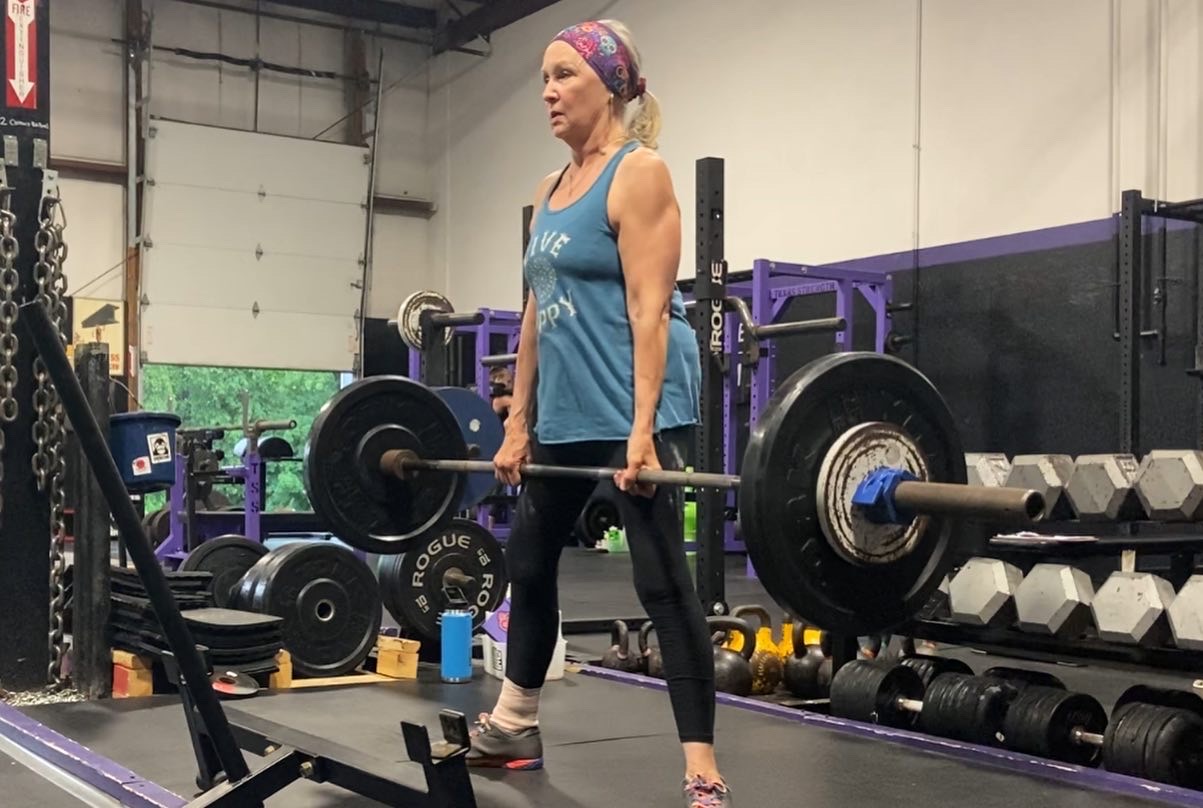 "When I started at Bonvec Strength, I could do two push ups. Now, I can do sets of 12. Getting stronger is massively addicting. And working out makes me happy. The Strength House is my new happy place!"
- Wendy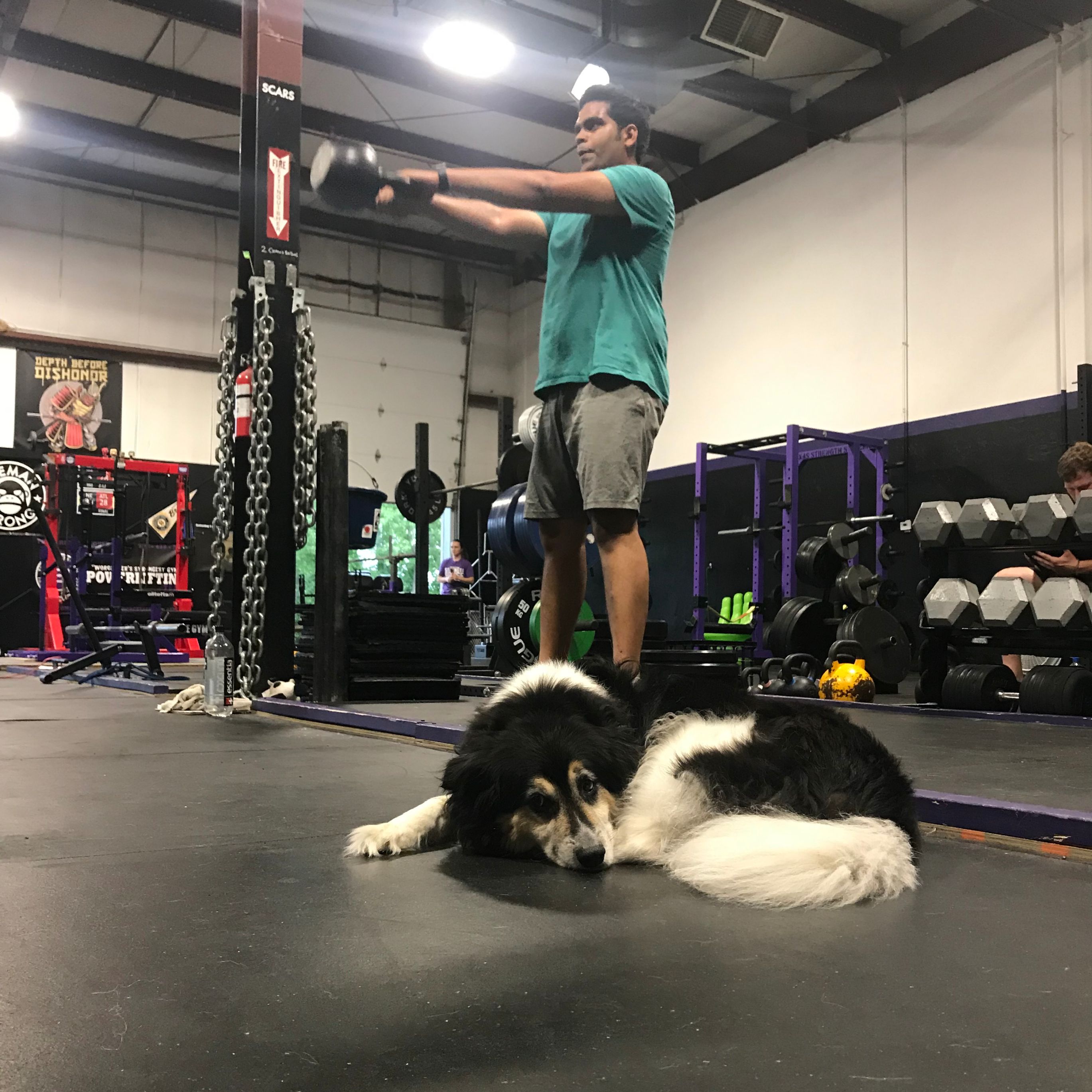 "I came in with the goal to get back in shape. I've lost 25 pounds since I've joined. I was really nervous about strength training but am amazed to see myself lifting weights which I thought were impossible a year ago. The coaches helped me get stronger physically as well as mentally."
- Sravan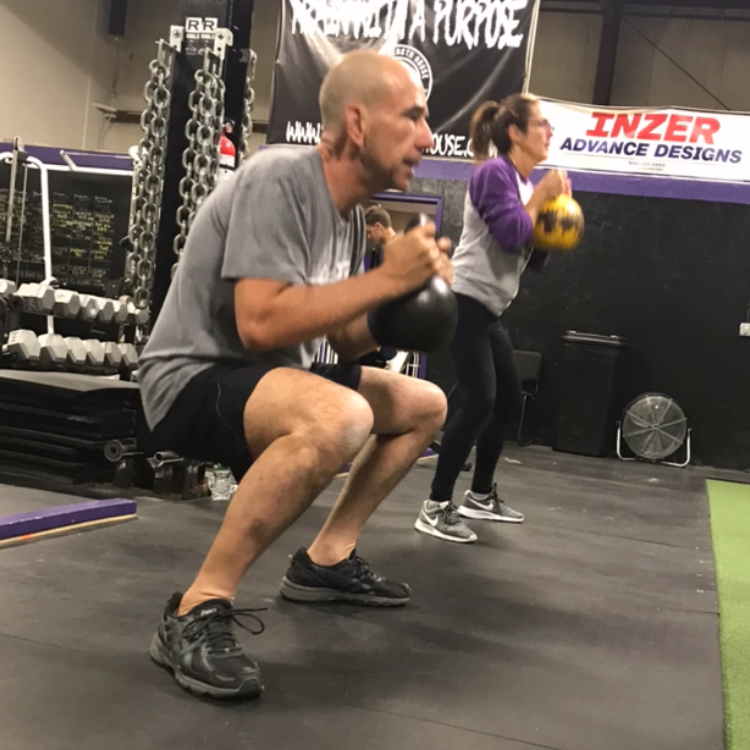 "I've built my workouts into my day-to-day life and really look forward to going. I'm lighter now that I have been in 30 years and I have energy all day."
- Ed